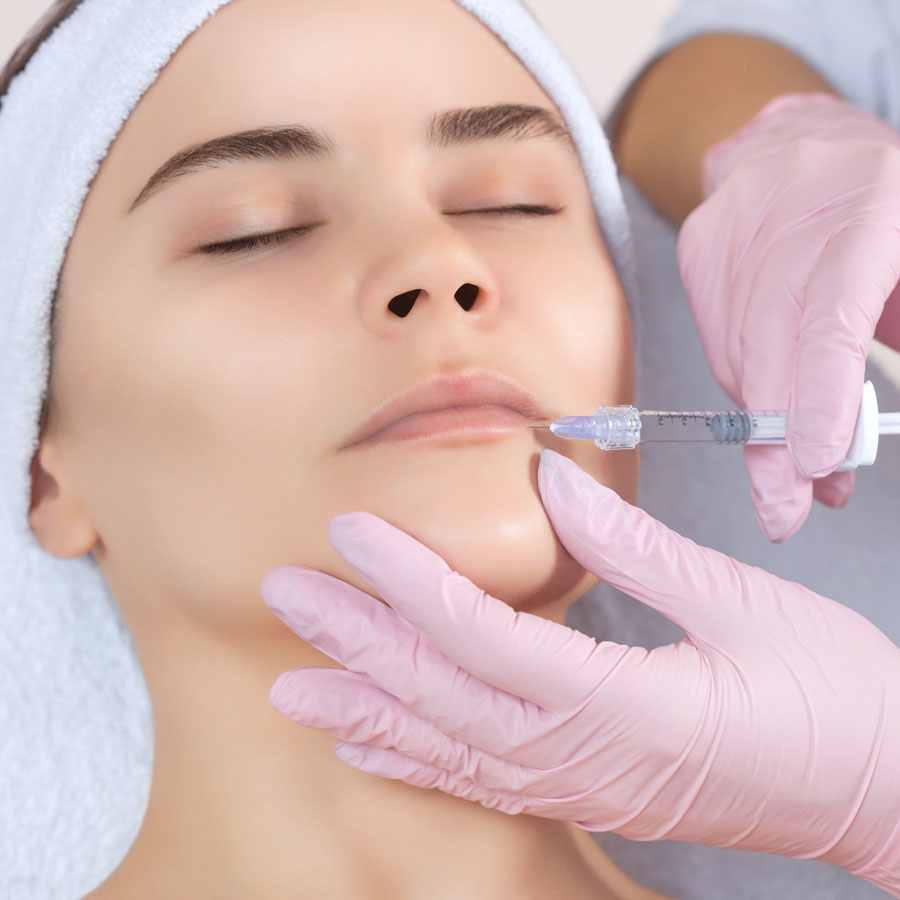 Cheek Filler Prices start from £165 per ml
Chin Filler Prices start from £165 per ml
Nasolabial Folds Prices start from £165 per ml
Smokers Lines Prices start from £165 per ml
Marionette/Puppet Lines Prices start from £165 per ml
Cheek Augmentation treatments help to provide contoured, healthy cheekbones which is a sign of youth and beauty.  As we age our cheeks begin to lose volume as our bone density reduces and the skin on our face thins.
The non-surgical cheek augmentation and reshaping involves the use of dermal filler which is injected into the cheek area to contour and reshape the cheek giving a natural lifted appearance.
Chin Augmentation is typically used for two reasons. To enhance a weak chin or jawline, or to remodel the chin smoothing out any dimpling. Your desired outcome will be discussed prior to treatment to help achieve your desired look.
Nasolabial Folds is the deep crease running from either side of the nose down towards the corners of the mouth. This crease becomes more noticeable as part of the natural ageing process. Fat is lost from the cheeks, reducing skin volume and making this fold appear deeper. Repeated smiling or having a "big smile" may result in permanent, deep creases in this are. Deep nasolabial folds can be corrected through injections of dermal filler into the surrounding area, restoring the lost volume and softening the appearance of these creases. The goal of nasolabial fold injections is to even out the skin volume, leaving you with a smoother, refreshed-looking appearance.
Smokers Lines Despite the name, these vertical lip lines are not always caused by smoking, but can also be due to repetitive lip pursing and movement. They are often more visible when lipstick "bleeds" into these lines. Filler into these wrinkles can help reduce their appearance. Filler can also be combined with botox to help maximise reduction.
Marionette Lines The so-called 'marionette lines' are long vertical lines that commonly develop on each side of the chin as a result of the ageing process and other lifestyle factors. They get their name from marionette string puppets, which are known for having split jaws so puppeteers can open and close their mouths to make them look like they are talking.
Facial Filler packages for Jawline or other Areas Excludes Tear Trough and Rhinoplasty
If you would like to make a more significant change ti specific areas of your face such as add volume to cheeks and jaw, one of these packages may be more suitable
2ml Filler package £300
3ml Filler package £400
4ml Filler package £530
5ml Filler package £650
6ml Filler package £780
7ml Filler package £910
8ml Filler package £1000
9ml Filler package £1145
10ml Filler package £1225
Leave a Review About this Treatment