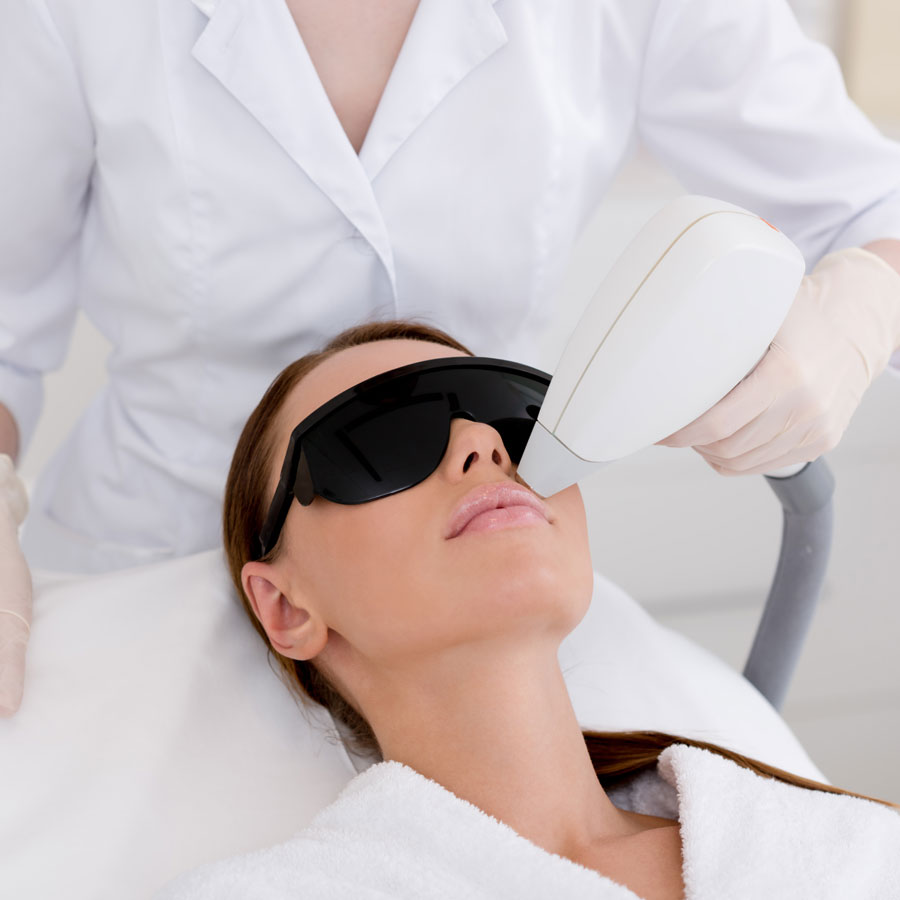 What is Pigmentation?
Pigmentation is an excess production of melanin. Melanin is a pigment that gives skin its colour. It's produced by skin cells called melanocytes. Several different conditions or external factors can alter the production of melanin in your body resulting in unattractive dark areas within the skin.
Intense pulsed light is transmitted through a continuously cooled applicator, gently placed over the skin. We can target specific areas of the face or apply the treat the entire face.   Broad spectrum pulsed light penetrates the facial tissues and is absorbed by the melanin chromophores (pigmentated lesions) The body's natural elimination processes clears the lesion debris, breaking down the dark areas after just one treatment, giving the skin a clearer, smoother, more even, and youthful appearance.
IPL laser therapy also stimulates your collagen & fibroblasts to plump you skin and a result in softening of fine lines.
IPL is very effective at treating the following skin concerns
Pigmented lesions
Fine lines and wrinkles
Vascular lesions
Rough skin texture
Spider veins
Pores
Rosacea
Skin irregularities
Sun damage
Leave a Review About this Treatment