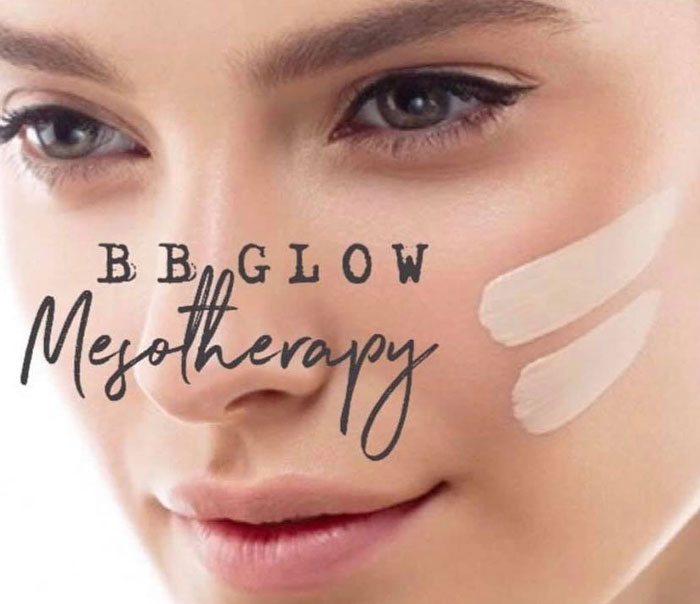 IT'S A Complexion Necessity!
HOW DOES IT WORK?
BB Glow Mesotherapy uses a Micro Needle Therapy System (MTS) combining skin coloured pigment with niacinamide and peptides along with natural growth factors for effective brightening and anti-ageing benefits leaving fine lines and wrinkles plumped, pores diminished and skin with a tinted glow similar to that of a tinted moisturiser that lasts up to 4 months.
BB Glow is recommended for both Men and Women of any skin tonefor the reduction of freckles, age spots, redness and acne induced skin dis-colouration on lighter skin tones.
HOW LONG DOES THE TREATMENT TAKE?
If your having a one off treatment or the first treatment of a course allow 60 minutes as this includes dermaplaning dead skin to increase product penetration.
HOW LONG DOES THE TREATMENT LAST?
One treatment – results last up to 2 weeks
Course of 3-6 treatments – results last up to 4 months
Benefits
Effective Skin Brightening
Skin Whitening/ skin darkening
Wrinkle improvement
Reduces skin dis-colouration
Instant and gradual lightening/darkening effect to skin
Promotes scar-less healing and natural collagen reproduction
Minimising open pores
Non comedogenic
FAQs
Will it hurt?
This is generally a very comfortable treatment as it's superficial micro-needling however some tightness and tingling after treatment is totally normal.
Is there any downtime?
No you can go back to day to day life however the BB Glow serums that look like a foundation should be left on the skin for 24 hours.  Powder make up can be added after 6 hours.  Your skin may feel a little dry a few days after treatment this is the skins natural inflammatory response to micro-needling
How many treatments are required?
This is a great stand alone treatment especially for a one off event or a weekend away however for long term results lasting up to 4 months we recommend building up coverage over a course of 3-4 treatments 7-10 days apart.
Leave a Review About this Treatment