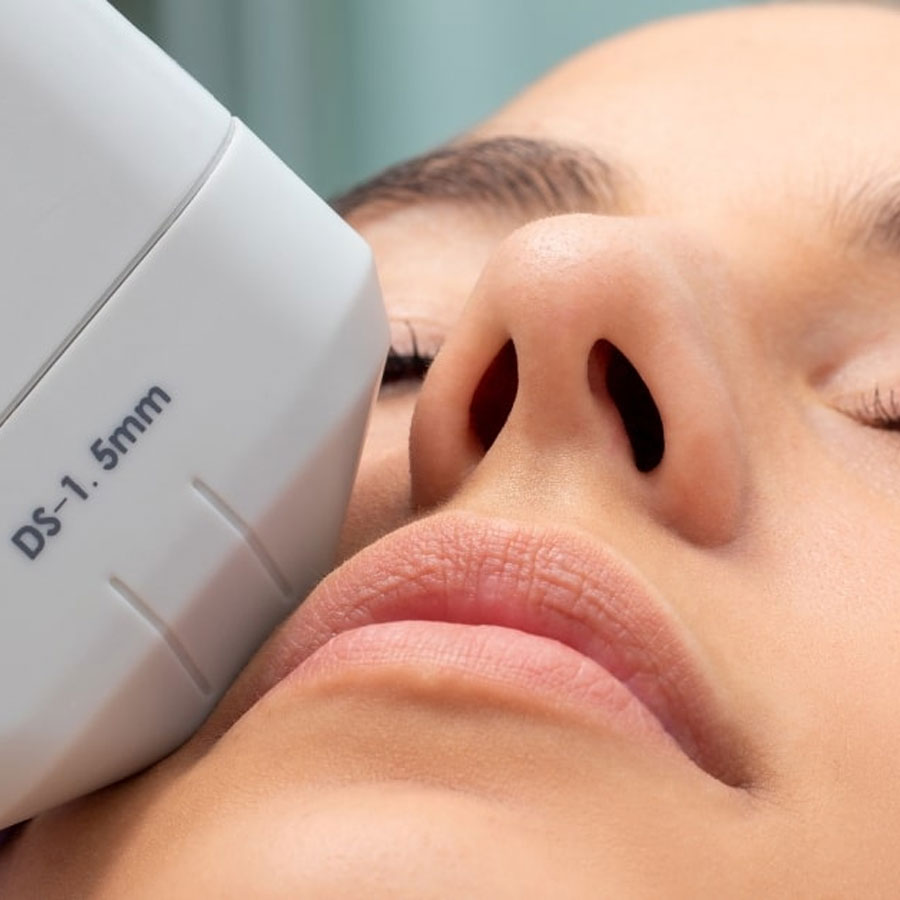 Full Face £495
Full Face & Neck £595
Neck Only £395
Body Area Small £495
Body Area Medium £595
Body Area Large £695
What is HIFU
HIFU stands for "High Intensity Focused Ultrasound" also known as 'Ultrasound Facelift' or 'Ultherapy' has become one of the most sought after lifting treatments for face and neck.
The technology is unique in its ability to penetrate the dermis and the superficial muscular aponeurotic system (SMAS) layer, which is deeper than all other non-invasive facial treatments. SMAS is the same layer which is tightening during conventional facelift surgery. Unlike surgery, HIFU is more affordable and requires no time off work.
HIFU uses multiple beams of ultrasound. Individually the beams have no effect on the tissue. However, their area of convergence becomes a point of thermal energy. Heating the tissue below the surface causes it to contract and tighten, while also forming new collagen fibres.
HIFU is a one-off treatment which will help you achieve tighter, firmer, lifted skin.
The key advantages of this treatment are:
Stimulates natural collagen production
No cuts to the skin
No recovery time
Noticeable results IMMEDIATELY after treatment
Results can last for 2-3 years
What areas can be treated?
The procedure can be effective at treating the following areas of the face:
Forehead frown lines
Eyebrows
Crow's Feet
Cheeks
Double chins
Sagging neck
Jowls
Leave a Review About this Treatment