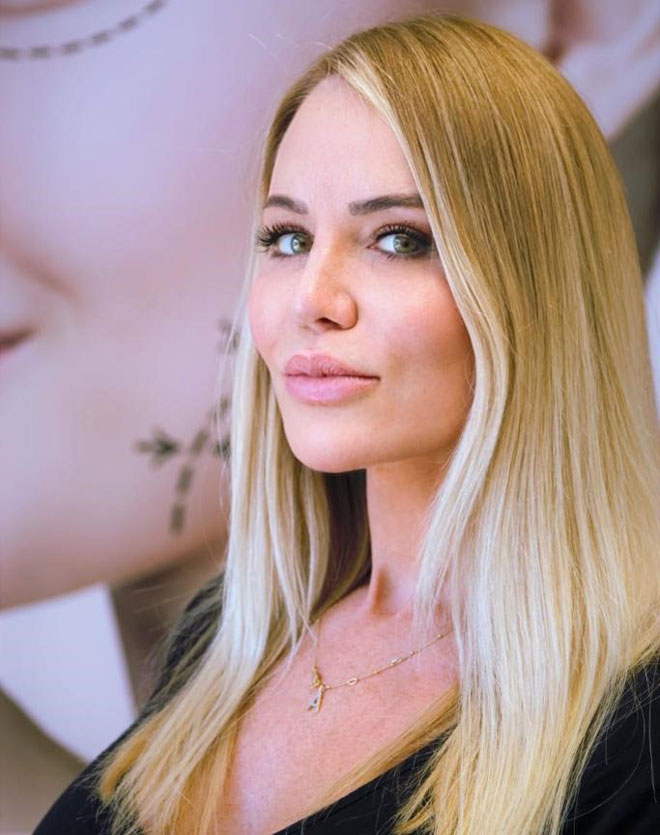 Abi Farrow
Founder & CEO of the Enhance ME Group
Abi is an advanced Level 7 Aesthetic Practitioner, Tutor and CEO of the Enhance ME Group, working across all entities ensuring the highest level of service, expertise and safety is always delivered to both Clinical clients and students at our Aesthetics Training Academy.
Abi loves to keep her hand in to the clinic twice weekly, delivering specialised techniques for face lifting by combining PDO Thread Therapy & Dermal Filler.
"I founded Enhance ME in 2011 when the Aesthetic industry was just starting to gain traction & become exciting! Fast forward a few years later we have established multiple market leading businesses within the Aesthetics sector delivering the latest treatments and technology to our client base. I'm so privileged to be surrounded by an incredibly talented team of passionate & inspiring Aestheticians. I love seeing the amazing transformations they produce daily and enjoy sharing my experience and knowledge to remain at the absolute forefront of what we do. Every day delivers a new and exciting challenge,  we genuinely feel honoured to have such a loyal clientele who trust us implicitly with both their Clinical treatments & Careers via our Academy"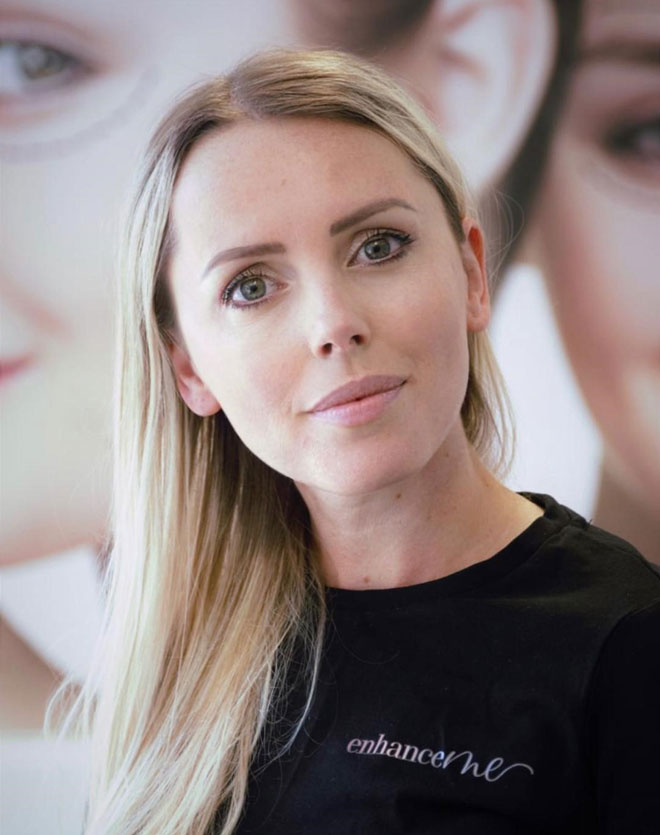 Sarah Roberts
Sarah is Advanced Level 7 Practitioner who delivers treatments & training within our clinical & academy Portfolio. Sarah has an exceptional eye for detail and holds a multitude of knowledge and experience across all Laser, and Advanced Aesthetic & Clinical Skin treatments.
"I love working in a business that is at the forefront of the latest treatments and technology, and I'm so privileged to get to meet so many wonderful students and clients, I really enjoy teaching others, passing on my experience and knowledge. I love creating transformations and enhancing the natural beauty of our clients. My favourite treatment to carry out in the clinic would be Lower Face Lifting & Chin Augmentation… I love the instant transformation!"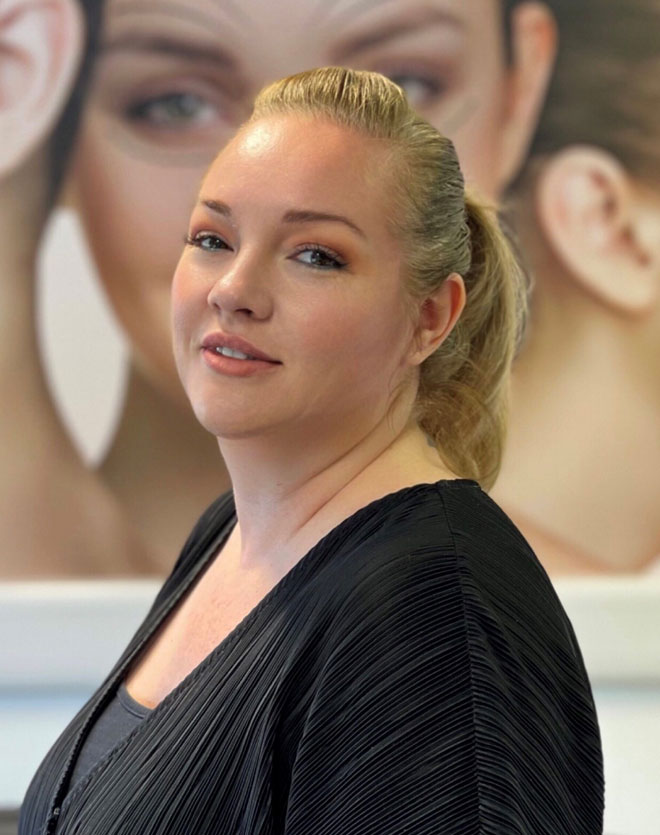 Tina Byers
Tina is a Level 5 Aesthetic Skin Therapist & has been working within industry over twenty-five years. Seventeen of these years include teaching within the private and public further education sector, to helping students prepare for the Aesthetics industry.
Tina's addition to numerous skin & aesthetic qualifications is a Level 5 OFQUAL regulated teaching, assessing and quality assurance qualifications.
Tina specialises in advanced Aesthetic Facials and created the infamous 'Enhance Me Prescription Facial' which has been booked over 1,000 times since its launch in 2021. She delights in sharing her extensive knowledge to guide her clients to achieve & maintain flawless faces!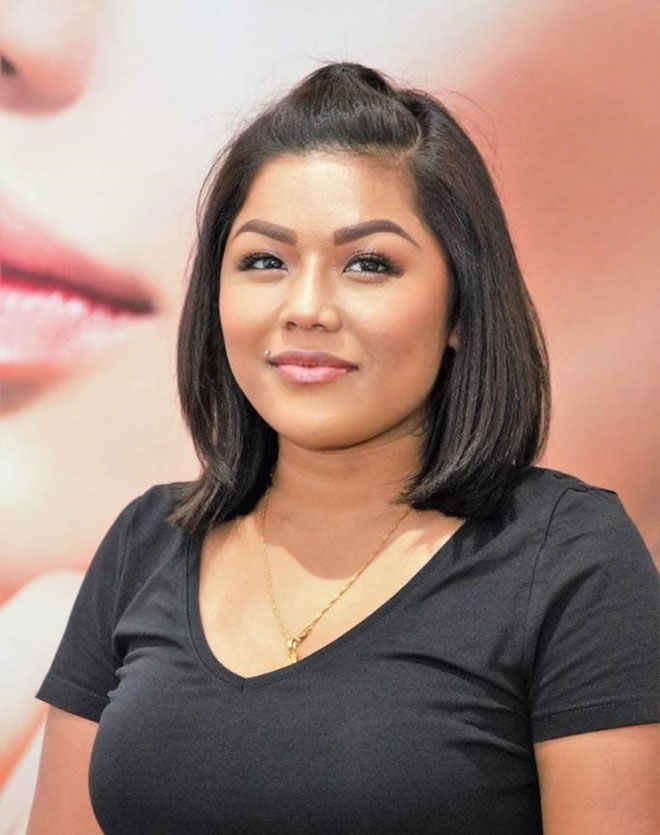 Mooky Forsyth
Elite Permanent Makeup Artist
Mooky has is one of the longest serving members of Team having started as an apprentice to Abi over 8 years ago.
Upon embarking on her apprenticeship, she shadowed other technicians for approximately a year before passing her apprenticeship with flying colours. Seven years on she has developed her own unique style of permanent cosmetic application which has seen her develop her very own loyal customer base of hundreds of clients as she delivers an array of permanent cosmetic enhancements on eyebrows, lips & eyes. She also specialises in scar & stretch mark camouflage & dark lip neutralisation treatments.
She is a pioneer in the development of Enhance Me's own trademarked permanent makeup eyebrow treatment the famous 'Express My Brow' & also specialises in the bespoke design & application of Hairstroke & Ombre eyebrows for clients that have little or no hair. Mooky has an exceptional eye for detail and is meticulous with the design & shaping process of each permanent cosmetic enhancement that she delivers. Mooky's other passion is cooking her native Thai food, and travelling back to her home country to see her family.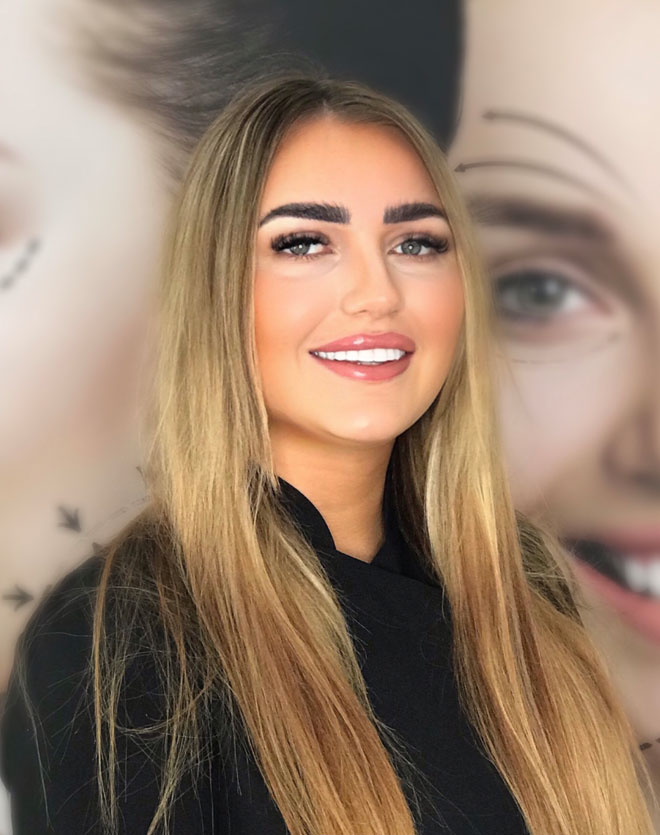 Saffron Betts
Clinic Manager, Elite Practitioner & Tutor
Saffron is a highly regarded Elite Aesthetics Practitioner. She is responsible for consulting and administering non-surgical cosmetic treatments of the highest of standards to create beautifully artistic enhancements for clients. She also teachers Russian Lips & Advanced Lip masterclasses at the Enhance Me Aesthetics Academy.
"I absolutely love working in this industry as it is so rewarding! I work with the kindest, most inspiring team here at Enhance Me, my favourite treatment is Russian Lips, they are a piece of art! Closely followed by Liquid Rhinoplasty"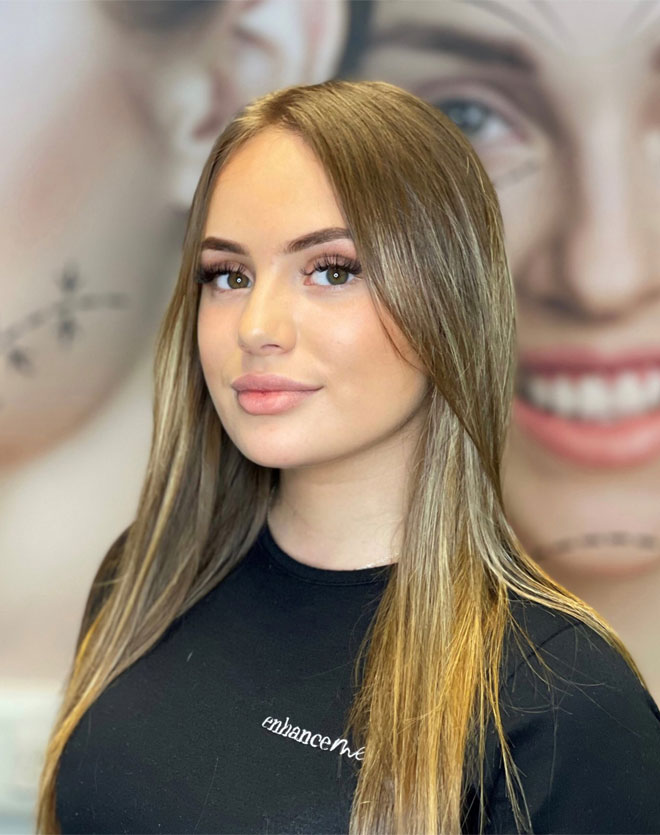 Mia Carter
Social Media Manager
Mia works within the Clinic & Academy capturing content of our Training Courses & Clinic Transformations. She communicates daily with our Social Media audience by creating fun, engaging & jaw dropping posts & stories! Mia is the youngest member of the team and loves keeping up with the latest trends on Social Media!
"I started at Enhance Me 3 years ago as a school leaver, and learnt aspects of each department as I developed in the business. I've now found my fit as a Social Media Manager and enjoy the creativity of my role. The best part of my week is working with influencers to build our online profile & showcase the incredible talent within our Team"