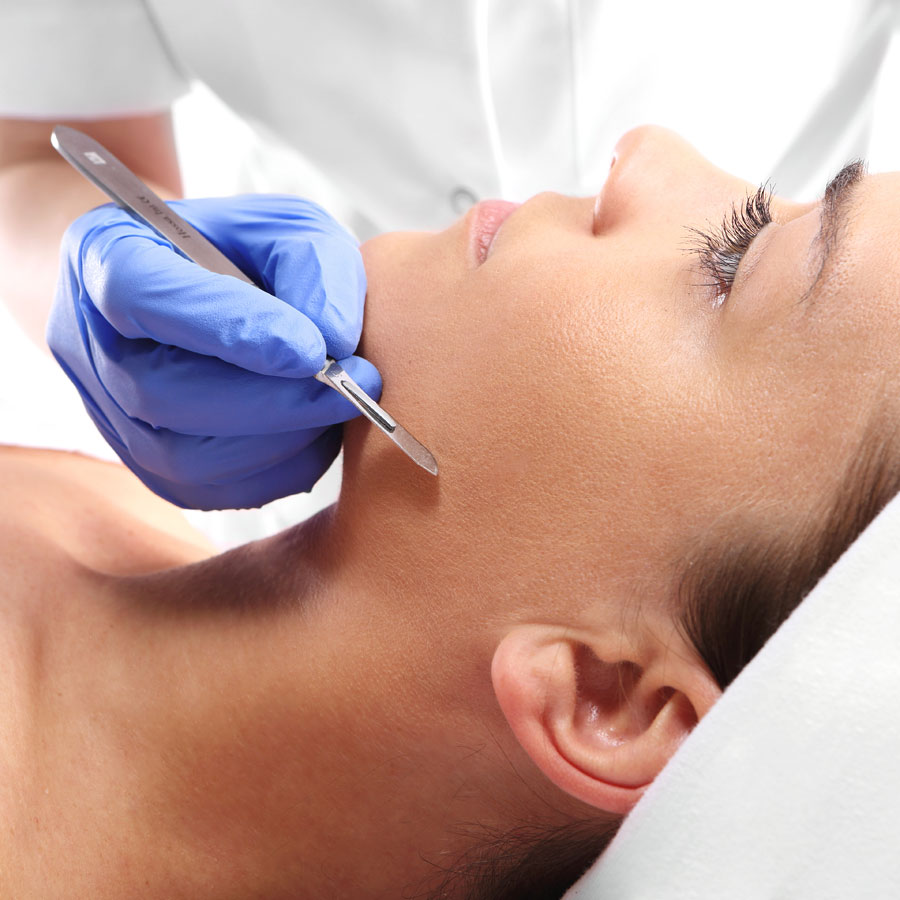 dermaplaning
This makes your skin feel 10 years younger! It's amazing and done very professionally. I have had this before and will continue to have it!!
Derma planning is the latest 'lunch time' skin treatment for topical skin exfoliation, that lifts dull dead skin cells & frustrating 'peach fuzz' hair to leave your complexion FLAWLESS.
Using cutting-edge exfoliation techniques that utilises precise, practiced strokes of a medical instrument to gently lift dull skin cells and the fine, vellus hair, commonly known as "peach fuzz." This treatment causes no superficial irritation and requires no down time.
Dermaplaning is a quick yet incredibly effective exfoliation alternative to microdermabrasion or chemical peels for sensitive skin type & the perfect preparation for other treatments such as our skin peels & facials Provided by trained aestheticians Dermaplaning will not cause fine, vellus hair to grow back thicker or darker; in fact, Dermaplaning simply lifts off vellus hair, from the skin's surface, keeping hair follicles intact.
Over time, and with continued Dermaplaning treatment hair growth will decline, while other long-term effects are increased cell turnover, fewer wrinkles and dark spots, reduction of acne scarring, and the removal of fine facial hair, we then load the skin with a bespoke cocktail of two or more serums. Which when applied to freshly exfoliated skin, the active ingredients in our work synergistically to address multiple problematic skin symptoms at once with exceptional results.
Leave a Review About this Treatment